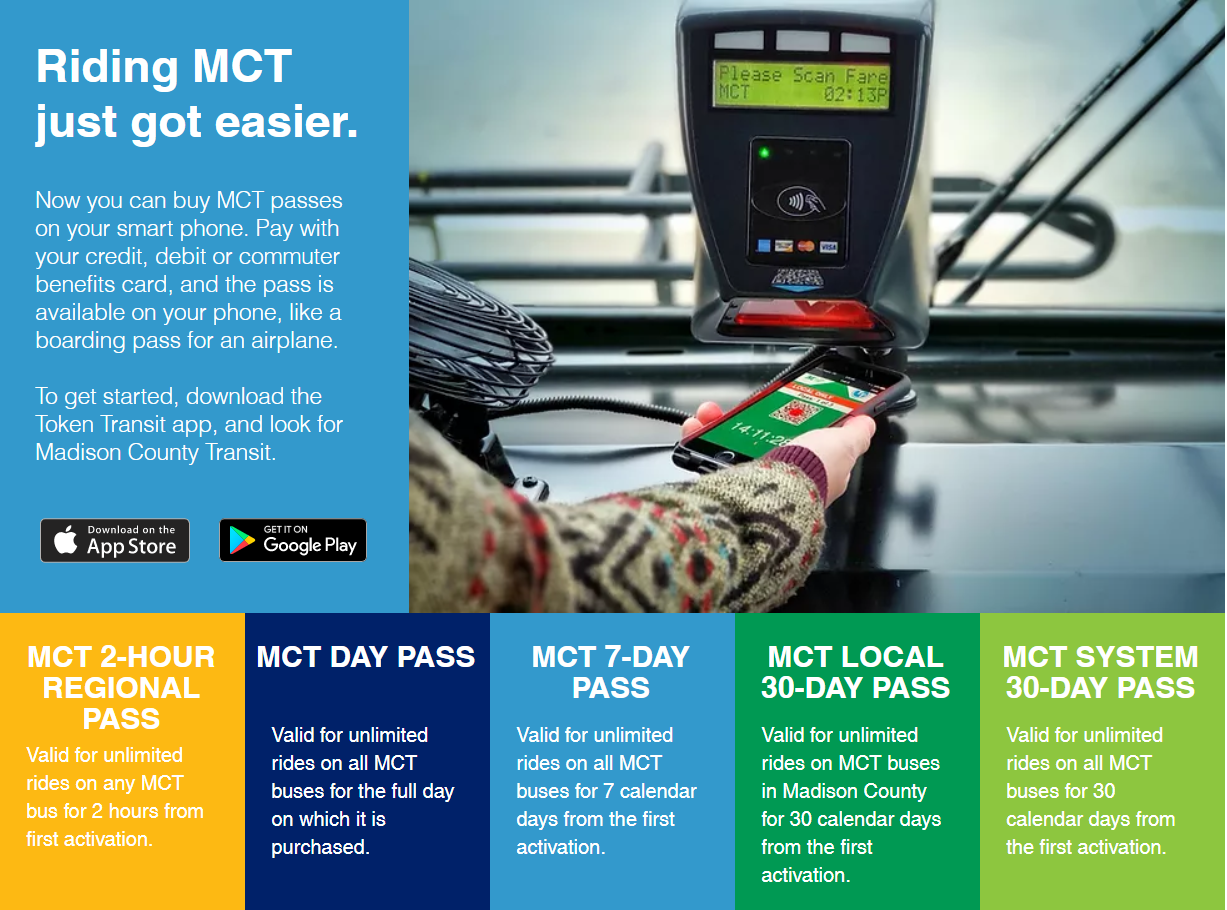 MCT has five pass options available on the Token Transit app. These passes include the popular 2-Hour Regional Pass, 7-Day Pass, 30-Day Local Pass, and 30-Day System Pass. In addition to these, we are launching our new Day Pass on Token Transit as well.
How to Ride MCT with Token Transit
Select any fare type you like, from a 2-hour pass to a monthly pass.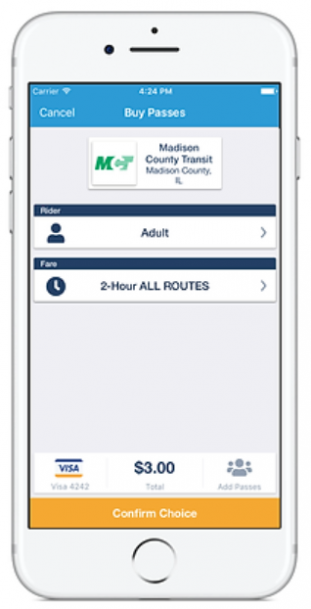 When you are ready to ride, tap your pass to activate. Your phone holds all your passes.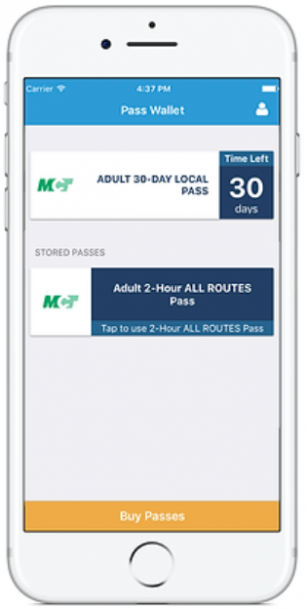 Scan the pass on the reader as you board the bus.